Nutritionists | The Ins and Outs of the Job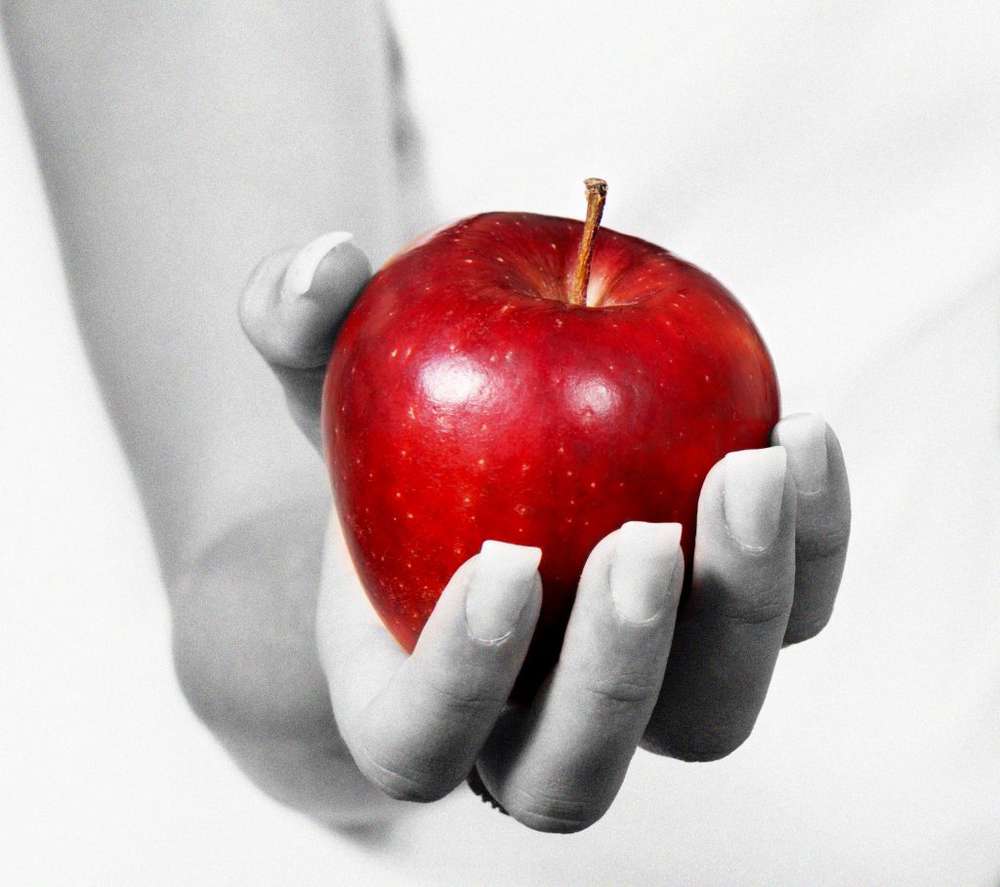 This is where nutritionists come in. In a world where people with zero credentials can be handing out statements that are often false, sometimes even unsafe, it's important to have experts in the field to clear up any misinformation.
Nutritionists can be a great asset to people looking to up their health game and Become Unstoppable
Let's take a deeper look into who nutritionists really are to help you determine if working with one is the right choice for you.
 
What is a Nutritionist and What Do They Do?
 
A nutritionist is an expert in the field of food and nutrition. They educate people on how their diet impacts their health. They also advise people on what to eat to lead a healthy lifestyle and to reach specific health goals.
Here is a general breakdown of what a nutritionist does:
Educates people on nutrition and what it can do for them
Assesses goals and health needs
Analyzes current diet and eating habits
Guides client to make the necessary diet and lifestyle modifications
Keeps up with the latest nutritional science research
Nutritionists also offer a variety of specializations, which can be great if you're looking for goal-specific nutrition coaching. Some specializations include weight loss, sports nutrition, emotional eating and holistic nutrition.
 
Difference Between a Certified Nutritionist and a Registered Dietitian
 
The terms 'nutritionist' and 'dietitian' are often used interchangeably, though there are unique differences between the two. The main differences lie in their level of education and scope of practice.
A registered dietitian is required to hold a bachelor's degree in the field of nutritional science or something similar, depending on the governing bodies of their region. They must also pass a national exam whereupon they become registered dietitians.
A certified nutritionist, on the other hand, is someone who has a certificate, rather than a degree and license, in nutrition. To become a certified nutritionist, one must complete a certification program and pass the final exam.
Perhaps the biggest difference between the two is that dietitians can diagnose and treat illnesses, such as eating disorders. Dieticians can help plan meals for managing the symptoms of specific health problems such as diabetes or high cholesterol. While nutritionists can certainly offer their support in these areas, their practice is broader. While dietitians typically deal with only diet, nutritionists deal with a lot of the underlying behavioral and lifestyle issues surrounding eating patterns.
Many people choose nutritionists when they haven't had success with traditional treatment and prefer alternative health methods.
 
Pros and Cons of Working with a Nutritionist
 
A nutritionist can be a valuable resource for helping you improve your life, make healthier choices, and reach your health goals. However, nutrition coaching isn't right for everyone. Let's take a look at some of the pros and cons of working with a nutritionist, to help you determine whether it's the right step for you.
Accountability – One of the major benefits of hiring a nutritionist is accountability. Through guidance, education, and individualized support a nutritionist is there to hold you accountable every step of the way. Further, the financial investment you put into your nutrition services is a great motivation to follow through with your new lifestyle habits.
Motivation – Motivation is the key driving force when it comes to long-term health and lifestyle changes. That said, a lack of motivation is one of the biggest downfalls to sticking with healthy habits. A nutritionist can be a great source of constant motivation, especially on those bad days where you really need an extra dose!
Answers – There's an epic amount of nutrition information on the internet, which is incredibly helpful. But sometimes you might need answers that are more specific to YOUR individual needs. Nutritionists can provide scientific, data-driven information and answers that are much more individualized to help you reach your specific goals.
Results – If you're looking for goal-specific results, hiring a nutritionist may be the right choice for you. If you're interested in weight loss, your process and goals will be much different than an athlete looking to improve their performance. A nutritionist who is specialized in an area relevant to your goals can help you get the results that suit you.
Improved physical performance – Most people don't realize how much of an impact diet can have on their training. What types of foods you eat, when you eat, the ratio of proteins to carbohydrates to fats – this all affects your muscle building efforts, endurance, speed, energy levels, and your ability to perform. A nutritionist can be a great resource to help you improve in the ring.
Build better habits – One of the best things about working with a nutritionist is that you develop so much more than a good diet. Nutritionists often go beyond diet and help you to build better habits in your overall lifestyle. You'll learn a lot about managing stress, sleep and how to conquer trouble areas, such as sugar cravings or nighttime binge eating.
Cost – Working with a nutritionist can be rather expensive, and visits generally aren't covered by insurance. You'll likely have to pay out of pocket to cover the costs, which start at around $75-100.
Commitment – Because of the cost implications, hiring a nutritionist can be a waste of money if you're not fully committed. People often get super motivated to begin a new lifestyle, only to fall off track after the first few weeks. Make sure you are ready to completely commit to changing your life and habits before digging in.
Authenticity – You want to be sure that the nutritionist you work with is genuine and has your best interest at heart. For example, if they are affiliated with some sort of supplement or wellness company, be sure to check in with their intentions. Do they genuinely believe in what they are promoting or are they just in it for the money?
When hiring a nutritionist, it's important to do the extra work of digging into that person's education, qualifications, and experiences. After weighing the pros and cons, here's how to take the next step in hiring a nutritionist:
 
How to Find the Right Nutritionist for You
 
While nutritionists can be extremely helpful in getting your diet and eating habits on track, the profession is often free from government regulation. This can make it tricky to find the right person for the job.
Here are a few things to look out for when finding the right nutritionist for you.
Research Their Qualifications and Credentials
 
Make sure the person you're working with has the right qualifications and credentials for the job. What level of education do they have? Did they graduate from a nationally accredited certification program?
You can do this by going through their website (pay extra attention to their "about" section), or simply asking them. You can also ask the nutritionist to see a picture of their certification paperwork.
Check Out Their Experience
 
A certification doesn't automatically make someone a competent nutritionist. Don't be afraid to ask questions. How long have they been on the job? What kinds of clients have they worked with in the past? What sort of successes have their clients seen? You can also check testimonials from previous clients if they have those available.
Choose a Specialization That's Right for You
 
Because the role of nutritionists isn't as clearly defined as the role of dietitians, there are a lot of different types to consider. Determine your goal and choose someone whose expertise can help you reach that goal.
If you want to improve your strength, speed, or physical performance, consider a sports nutritionist. If you're goal is to lose weight you'll want to find someone who specializes in weight loss. If you're looking for a complete lifestyle change, a holistic nutritionist might be more up your alley.
Find the Right Style
 
Just like there are a lot of specializations out there, each nutritionist has their own style and personality. It's important to find someone whose values and style is close to your own.
Nutritionists will usually offer a cheap, or sometimes free, initial consultation where you both get to know each other. As they are explaining their method of coaching pay close attention. Don't be afraid to ask questions about their nutritional philosophy, coaching style and what you can expect when working with them.
A Few Important Questions to Consider
 
Here are a few question you might want to consider asking before hiring a nutritionist:
What led them to become a nutritionist?
What is their nutritional philosophy?
What should you expect when working with them?
Do they offer a free consultation for you to get a feel for their coaching style?
Where did they receive their certification from?
What is their nutrition coaching background?
What types of success have they seen in their previous clients?
What is their area of expertise?
How available will they be to you when you have questions and concerns along the way?
There are no right or wrong answers to these questions. You want to be looking for someone who you feel you can connect with, someone who has nutritional and health values close to your own. If their answers make you feel like they are someone you want to work with, that's a great start.
Nutritionists can be a very valuable resource for helping you develop healthy eating habits that can benefit you in all aspects of your life, be it physical, mental, or emotional.
Many of the coaches at Gloveworx are experienced in nutrition, as they understand just how important a healthy diet is in conjunction with physical activity. Talk with one of our coaches today for some basic nutrition tips that can help you enhance your ability to perform.
YOU MIGHT ALSO LIKE