First time? Book a discounted GWX 101 Session
Learn More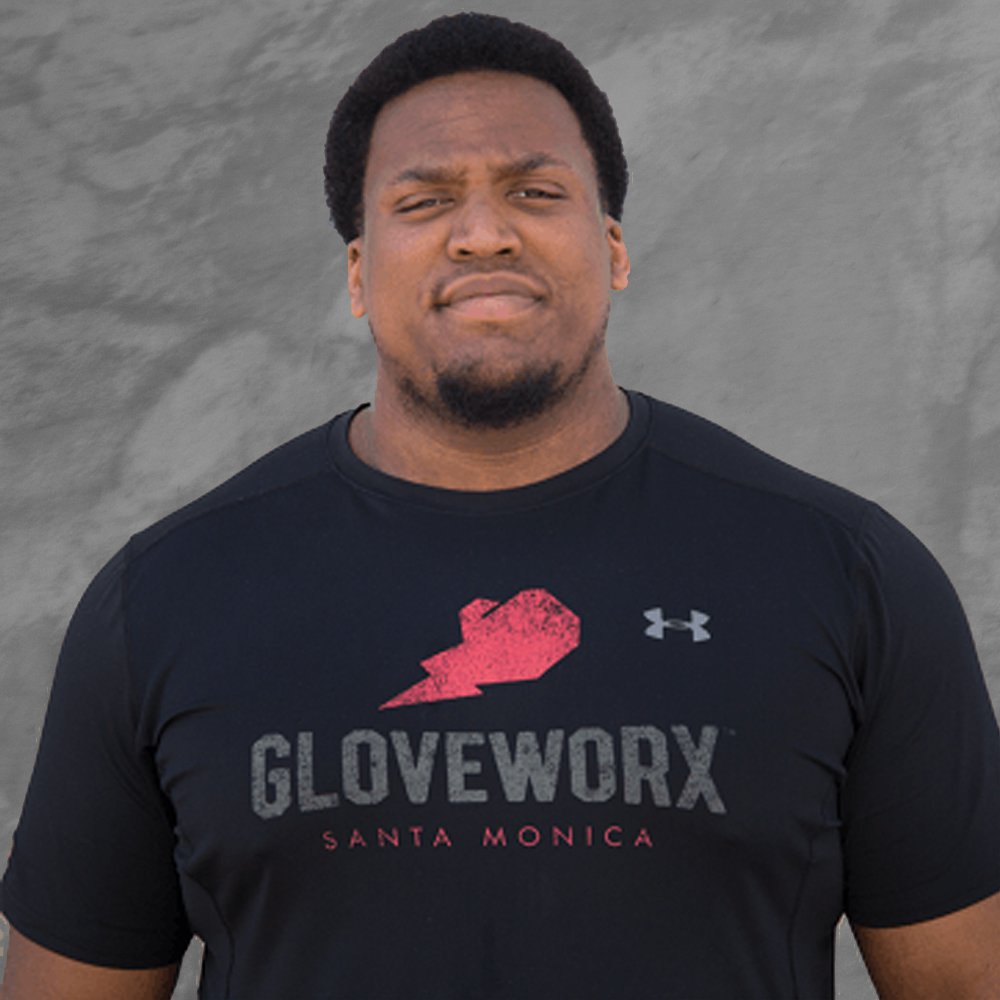 KARL BUCHANAN
Century City, Team Captain
My Why
"If it ain't hurtin', it ain't workin'."
My Beats
A former defensive tackle, Karl learned and perfected his own boxing skills in the ring with our veteran coaches Leyon and Dustin. Once a Gloveworx newcomer himself, he now tells his first time clients, "We're not here to intimidate. We're here to push people, motivate them, and get them in the best shape of their lives." Karl's focus will be on you, motivating you with positive reinforcement, making sure you get through even the toughest session
TRAIN 1:1 WITH KARL
Book an hour-long private training session with Karl Buchanan that's dedicated to focusing on your improvement. This customized program will help you bring out your inner contender.
KARL'S GROUP SESSIONS SCHEDULE